2x Thermocouple and RTD Temperature Smart Probe
2x Thermocouple and 1x RTD (2, 3, 4-wire). Software configurable through SYNC configuration software. 2x Digital I/O. Modular M12 construction. OMEGA Smart Core enabled. Data Logging, Integrated Alarm and Control. Plug and Play Device Detection. Sensor health monitoring. More
The Omega Link SP-005 Thermocouple and RTD Smart Probe provides an easy way to integrate your thermocouple and RTD probes to the Omega Link Ecosystem. The SP-005 accepts standard M12 thermocouples and RTDs through its M12 4-pin connector and Omega Link Smart Interfaces through its M12 8-pin connector. The optional M12-S-M-FM connector can be utilized to easily connect wire leads typically found on thermocouples or RTD probes to your SP-005.
The SP-005 supports up to 2 thermocouple inputs or a single 2, 3, or 4-wire RTD input.
Intuitive Configuration
Configure your Omega Link Smart Probe using SYNC's intuitive configuration interface.
Edge Control and Built in I/O
The Omega Link SP-005 features 2 configurable digital I/O pins. These can be used for a myriad of applications including driving relays, physical alarms, or sensing dry contacts like door switches. The SP-005 can also be utilized as an edge controller, with autonomous independent decision-making capabilities to generate local alarms or provide control outputs based on sensor inputs.
Smart Core Enabled
Smart core is integral to all Omega Link Smart Probes. This powerful suite of advanced features enable plug and play connectivity, alarms and notifications, data assurance, data logging, and storage.
Smart Interface Modularity
Customize your Omega Link Ecosystem with modular Smart Interfaces that connect and transmit data from your Smart Probe to the Omega Link Cloud.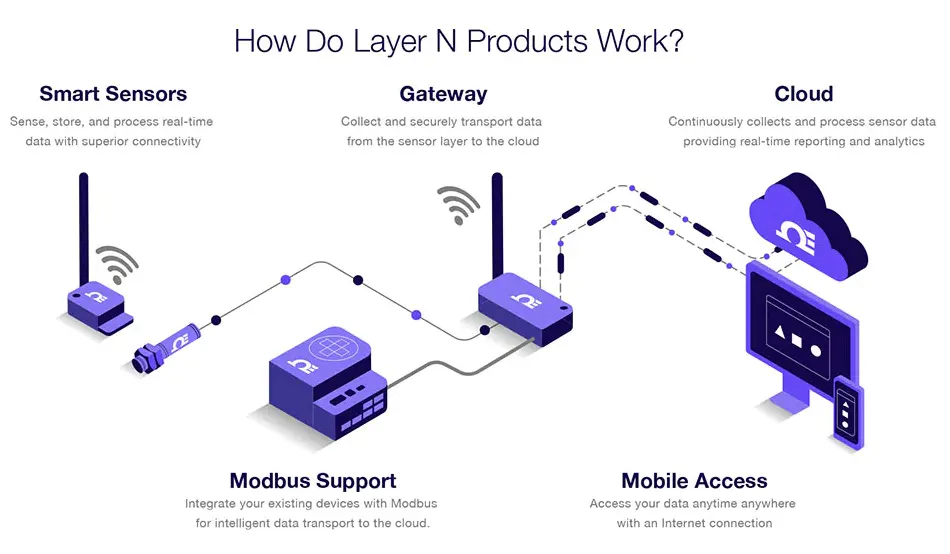 Your Data at a Glance with Omega Link Cloud
Omega Link Cloud consolidates and brings your data to you when you need it, wherever you are. The intuitive cloud interface allows you to monitor and store your data, set alarms and alerts, and provides insights on device activity.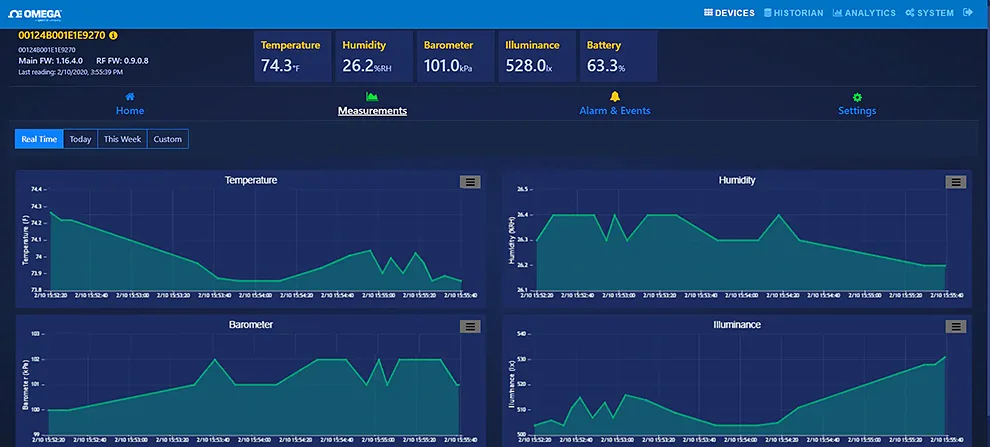 SPECIFICATIONS:
Input power voltage: 2.8 VDC - 3.3 VDC
DIO DIGITAL INPUTS
VinHighThreshold= 2.2 VMAX
VinLowThreshold= 0.3 VMIN
VinMAX= 30 VDC
DIO DIGITAL OUTPUTS
2x Open Drain 100 mA max
VMAX= 30 VDC
Operating Temperature: -40 to 85℃ (-40 to 185℉)
Rating: IP67 when mated
Dimensions: 22.1 mm W x 96.7 mm L (0.87" x 3.80") not including mounting tabs
Agency Approvals: CE, EMC 2014/30/EU, LVD 2014/35/EU
Compatibility: Compatible with OEG, SYNC configuration software, Omega Link Cloud, and Modbus Networks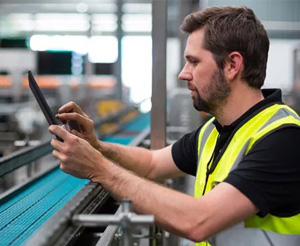 Industrial Internet of Things or IIoT is a prerequisite for industries looking to embrace digital transformation. It is through this connected ecosystem that businesses gain increased visibility in their processes, ensure equipment uptime, perform predictive maintenance, and increase productivity and profitability.
However, realizing these benefits through smart factory initiatives is more challenging than it may seem. The most common obstacle is collecting operational data from legacy machines and communicating that data to the cloud...
---
* Fields marked with an asterisk are required
Accessories (3)
Quick info
Usually in Stock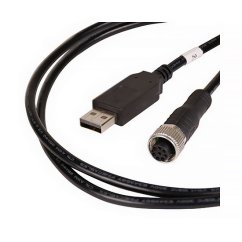 can be ordered
€ 59.30 excl. VAT
USB Serial to Omega Link Smart Sensor Interface. Sync by Omega and Omega Enterprise Gateway support. Modbus RTU, Modbus ASCII compatible.…
Quick info
Usually in Stock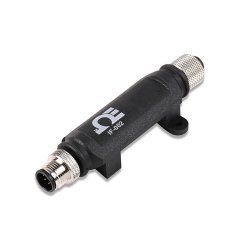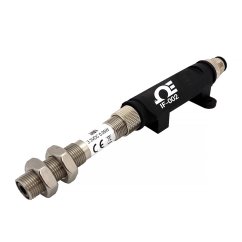 can be ordered
€ 121.80 excl. VAT
Modbus to Omega Link Smart Probe Interface. Provides RS485 serial interface supporting Modbus RT and command line interpreter. Configurable…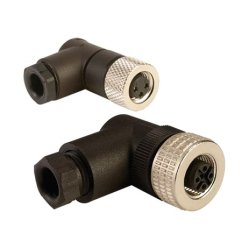 can be ordered
from € 16.90 excl. VAT
Provide Convenient means of Connecting Sensors to Equipment with M8 or M12 Connections. Available in Straight or Right Angled Geometries.…