3-Pin Mini Connector for Thermocouple, RTD and Thermistor
- Thermocouple type: N, Connector type: female
On Thermocouple Connectors The Third Pin Is Copper, For Connecting An Electrical Screen Wire. Glass-Filled Nylon, Rated to 180°C. Heavy Duty Construction. Available in IEC or ANSI colour codes. Accepts Stranded or Solid Wire up to 0.8 mm dia. More
Omega's MTP miniature connectors are moulded from high performance glass-filled nylon. These quick disconnect plugs and jacks provide reliable connections between thermocouple, RTD or thermistors (type U) and extension wires. Each plug is supplied with a brass bushing to which protection tubes are easily soldered or brazed. Special washers are also provided under screw terminals to ensure good electrical contact without damaging fine diameter wires.
Connectors will accommodate protection tubes from 0.25 to 3.2 mm diameter.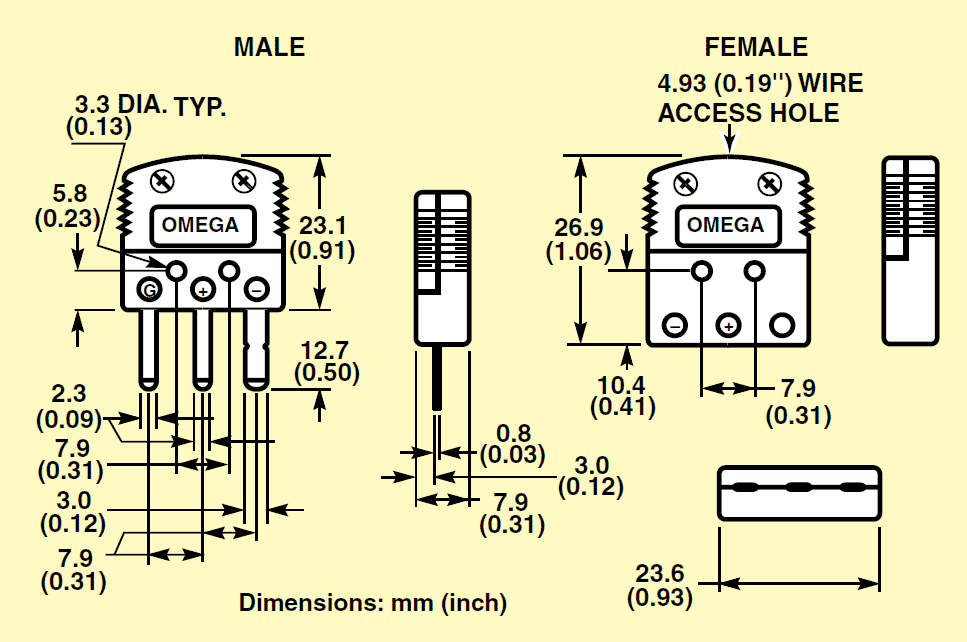 Note: Minor discolouration of connectors may occur between 150°C and 180°C. Electrical properties are not affected.
Standard supply is ANSI version, if you want to order IEC version, please state this in the note.
Complete informations can be found in the spec sheet (PDF), see the "Download" section.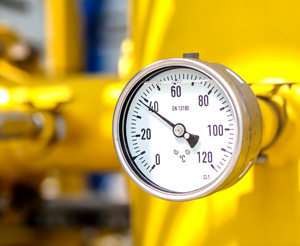 Temperature can be measured via a diverse array of sensors. All of them infer temperature by sensing some change in a physical characteristic. Six types with which the engineer is likely to come into contact are: thermocouples, resistive temperature devices (RTDs Pt100 and thermistors), infrared radiators, bimetallic devices, liquid expansion devices, and change-of-state devices.
Choose the right temperature measurement instrument for your application...
---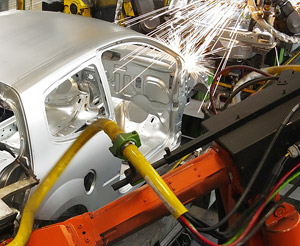 OMEGA is an industrial sensor and measurement solutions provider with over 50 years of experience. With the ability to provide a complete range of instruments and engineering services it would be difficult to find a better partner for the automotive industry.
OMEGA has a track record of providing state-of-the-art sensors and measurement instrumentation for the automotive industry. With our vast experience and knowledge in industrial applications and development of high quality measuring instruments, sensors and complete solutions...
---
* Fields marked with an asterisk are required