3-pin Panel-Mount Socket for Thermocouple and RTD
Accepts Standard Size OTP Type 3-Pin Connectors. No Additional Mounting Hardware Required. No Installation Tools Required. Interlocking, Colour-Coded. Accept solid or stranded conductors up to 2 mm2 csa. Supplied with ID Number Labels. Panel Cutout Size: 16.3 x 41.4 mm. More
Mounting hardware has been eliminated in the TPJ-style panel sockets by including the retaining spring clips as a part of the body design. These plugs provide reliable connections between thermocouple, RTD or thermistors (type U) and extension wires. A small tab and notch are provided to maintain straight, even rows without the need for precision machining.
Standard supply is ANSI version, if you want to order IEC version, please state this in the note.
Complete informations can be found in the spec sheet (PDF), see the "Download" section.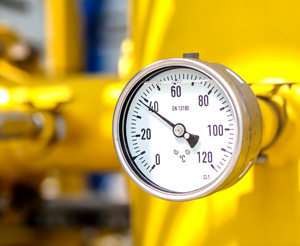 Temperature can be measured via a diverse array of sensors. All of them infer temperature by sensing some change in a physical characteristic. Six types with which the engineer is likely to come into contact are: thermocouples, resistive temperature devices (RTDs Pt100 and thermistors), infrared radiators, bimetallic devices, liquid expansion devices, and change-of-state devices.
Choose the right temperature measurement instrument for your application...
---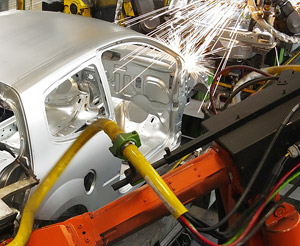 OMEGA is an industrial sensor and measurement solutions provider with over 50 years of experience. With the ability to provide a complete range of instruments and engineering services it would be difficult to find a better partner for the automotive industry.
OMEGA has a track record of providing state-of-the-art sensors and measurement instrumentation for the automotive industry. With our vast experience and knowledge in industrial applications and development of high quality measuring instruments, sensors and complete solutions...
---
* Fields marked with an asterisk are required