Packs of 20 and 40 pcs. 3 Temperature Points Per Label. Temperature Ranges up to 254°C. Compact Size. More
TL-T labels have 3 temperature ratings on a single label, which gives the user more information about the maximum temperature of the label. Use these labels to bracket the maximum temperature.
TL-T labels are supplied 20 or 40 to a package.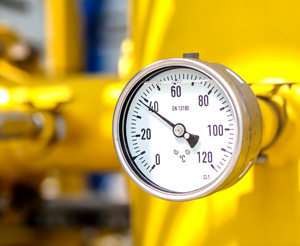 Temperature can be measured via a diverse array of sensors. All of them infer temperature by sensing some change in a physical characteristic. Six types with which the engineer is likely to come into contact are: thermocouples, resistive temperature devices (RTDs Pt100 and thermistors), infrared radiators, bimetallic devices, liquid expansion devices, and change-of-state devices.
Choose the right temperature measurement instrument for your application...
---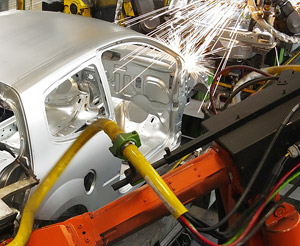 OMEGA is an industrial sensor and measurement solutions provider with over 50 years of experience. With the ability to provide a complete range of instruments and engineering services it would be difficult to find a better partner for the automotive industry.
OMEGA has a track record of providing state-of-the-art sensors and measurement instrumentation for the automotive industry. With our vast experience and knowledge in industrial applications and development of high quality measuring instruments, sensors and complete solutions...
---
* Fields marked with an asterisk are required