Four temperature points on each label. 4A have 10°F between each rating. 4B have 25°F between each rating. 4C have 50°F between each rating. Sold in Packs of 10 and 30. Many temperature ranges available. More
4A, 4B and 4C series provides a wide variety of different temperature ranges to cover various applications. These labels are non-reversible and have 4 different temperature points. The labels give information about the highest temperature reached. There are 10 and 30 quantity pack options available. How can the labels be stored? Store the labels in a refrigerator inside a sealed bag for labels rated below 120°F/50°C. Store products rated above 120°F/50°C at room temperature and humidity. (i.e. 20°C & 50% relative humidity).
New label design is easier to read and offers more visibility.
SPECIFICATIONS:
Four temperature ratings on each label:
4A have 10°F between each rating
4B have 25°F between each rating
4C have 50°F between each rating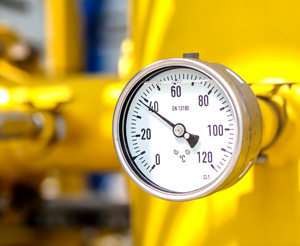 Temperature can be measured via a diverse array of sensors. All of them infer temperature by sensing some change in a physical characteristic. Six types with which the engineer is likely to come into contact are: thermocouples, resistive temperature devices (RTDs Pt100 and thermistors), infrared radiators, bimetallic devices, liquid expansion devices, and change-of-state devices.
Choose the right temperature measurement instrument for your application...
---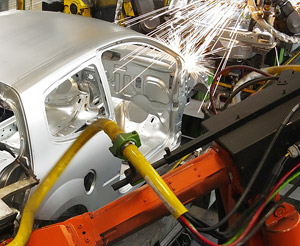 OMEGA is an industrial sensor and measurement solutions provider with over 50 years of experience. With the ability to provide a complete range of instruments and engineering services it would be difficult to find a better partner for the automotive industry.
OMEGA has a track record of providing state-of-the-art sensors and measurement instrumentation for the automotive industry. With our vast experience and knowledge in industrial applications and development of high quality measuring instruments, sensors and complete solutions...
---
* Fields marked with an asterisk are required