4 to 8 Universal Analogue Inputs (Current, Voltage, Resistance, Temperature) Plus 8 Digital Inputs. 16 Derived/Calculated Channels. 2 Alarm Outputs and 2 Pulse Counter Inputs (1 at 64 KHz, 1 at 100 Hz). 0.1% Accuracy. Up to 14 Million Readings. Large Easy-to-Read Graphical Display. Includes Windows® Software for Data Logger Setup and Data Transfer to PC. USB Connectivity. RS-232 Output For Modem and Wireless Connection (Via Interface Modules). More
The OM-SQ2010 is a versatile general purpose data logger with 4 to 8 analogue input channels to measure current, voltage, resistance and temperature, plus 8 digital channels to automatically trigger or stop logging. An RS-232 port is included, allowing connection to modems and other networking devices. This is a portable data logger which is also suitable for benchtop and fixed installations. The unit is easily programmed via the four integral push buttons and large graphical display or via the included Windows® software. The OM-SQ2010 is able to fulfill many routine data logging needs, including more demanding applications requiring up to ten readings per second on one channel.
Comprehensive Software
The OM-SQ-SOFT software (supplied with the OM-SQ2010 series data loggers) allows logger configuration, data download and data export while giving the user full control over the OM-SQ2010. The optional OM-SQ-SOFT-PLUS software gives the user access to many advanced data analysis and data archiving/transfer features.
The optional OM-SQ-SOFT-PLUS software lets you quickly and easily analyze the data from your OM-SQ2010 data logger in a familiar windows explorer style interface. Data can be displayed with 2 different auto scaling Y-axis. This is particularly useful when displaying widely varying data from different sensors on one graph. You can also zoom in on areas of interest, use a cursor to pick out exact values, times and dates, get a statistical summary of your data, set high and low alarm thresholds and, using the calculation function, you can create new virtual channels from existing channels.
The OM-SQ-SOFT-PLUS software also incorporates a report generation facility, which allows you to create custom report templates consisting of a title page with descriptive text, headers and footers, graphs, tabular list of data, statistics and data logger setup information. Templates can be setup with any of these combinations and saves time when preparing similar presentations of data.
For technical specifications, see the spec sheet in the "Downloads" section.
If you are interested in temperature calibration, also select the appropriate temperature probes for the required number of channels.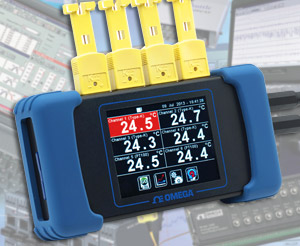 Technically speaking, a data logger is any device that can be used to store data. This includes many data acquisition devices such as plug-in boards or serial communication systems which use a computer as a real time data recording system. Most instrument manufacturers, however, consider a datalogger a stand alone device that can read various types of electrical signals and store the data in internal memory for later download to a computer.
The advantage of data loggers is that they can operate independently of a computer, unlike many other types of data acquisition devices. Data loggers are available in various shapes and sizes...
---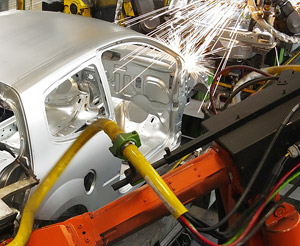 OMEGA is an industrial sensor and measurement solutions provider with over 50 years of experience. With the ability to provide a complete range of instruments and engineering services it would be difficult to find a better partner for the automotive industry.
OMEGA has a track record of providing state-of-the-art sensors and measurement instrumentation for the automotive industry. With our vast experience and knowledge in industrial applications and development of high quality measuring instruments, sensors and complete solutions...
---
* Fields marked with an asterisk are required
Accessories (3)

can be ordered
€ 1 989.20 excl. VAT
Set of OM-SQ2010 data logger and OM-SQ-SOFT-PLUS software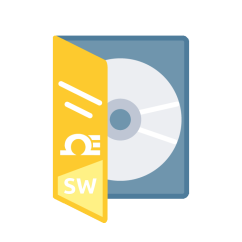 can be ordered
€ 460.20 excl. VAT
Software PLUS for data loggers of the OM-SQ20xx series

can be ordered
€ 711 excl. VAT
Accessories GSM modem for OM-SQ20xx series data loggers