High Accuracy Absolute Pressure Measurement. Barometric and Altitude Measurement. Calculation of Barometric Pressure. Functions: HOLD / MIN / MAX / MAX-MIN / AVG. Auto Power-Off (10 Minutes). Backlight with Auto-Off (15 Seconds). More
Illustration video of HHC280 series
SPECIFICATIONS:
Eight Selectable Units: hPa, mbar, Pa, mmH2O, mmHg, inH2O, inHg, psi, plus m and ft (for altitude)
Range: 300 to 1200 hPa
Resolution: 0.1 hPa
Accuracy: ±3 hPa
Operating Temperature: 0 to 50°C (32 to 122°F)
Power: 2 "AAA" batteries (included)
Battery Life: 600 hours typical with alkaline batteries
Dimensions: 24.7 x 50.9 x 132.9 mm (0.98 x 2.0 x 5.2")
Weight: 120 g (4.2 oz)
Comes complete with batteries, carrying strap, and protection cap.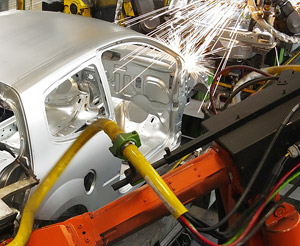 OMEGA is an industrial sensor and measurement solutions provider with over 50 years of experience. With the ability to provide a complete range of instruments and engineering services it would be difficult to find a better partner for the automotive industry.
OMEGA has a track record of providing state-of-the-art sensors and measurement instrumentation for the automotive industry. With our vast experience and knowledge in industrial applications and development of high quality measuring instruments, sensors and complete solutions...
---
* Fields marked with an asterisk are required