6-Digit display, size ⅛ DIN. Fast Access Menu - Front Panel Control. Configurable Tare Function. Optional Relay and Analog Output Models. Define a Maximum Tare Value to Prevent Undesired Tares. Independent Scaling. Optional Modbus RTRS-485 Model. 5 Levels of Brightness. Password Protection. More
The configuration options of the model are wider than offered by the online configurator above, see PDF specifications. Please contact us for other configurations or expansion cards.
OMEGA's new panel meter DPS20 for load cells delivers high-performance at 1/8 DIN size for panel mounts and integration in a wide range of weight applications. The DPS20 accepts 4 and 6 wire load cells and provides 5 Vdc and 10 Vdc configurable excitation voltage to power the load cell. Two power supply options for high and low AC/DC power, allows this unit to be suited for global use.
The optional relays, analog output, and Modbus® RTU serial communications provide control and communication capability. Additional features of the DPS20 load cell meter include independent scaling of the load cell signal and reading units, prevention of false tares, stability alarms, and rear terminal with configurable function.
The DPS20 series offers exceptional performance at an economical price, with some unique and powerful features.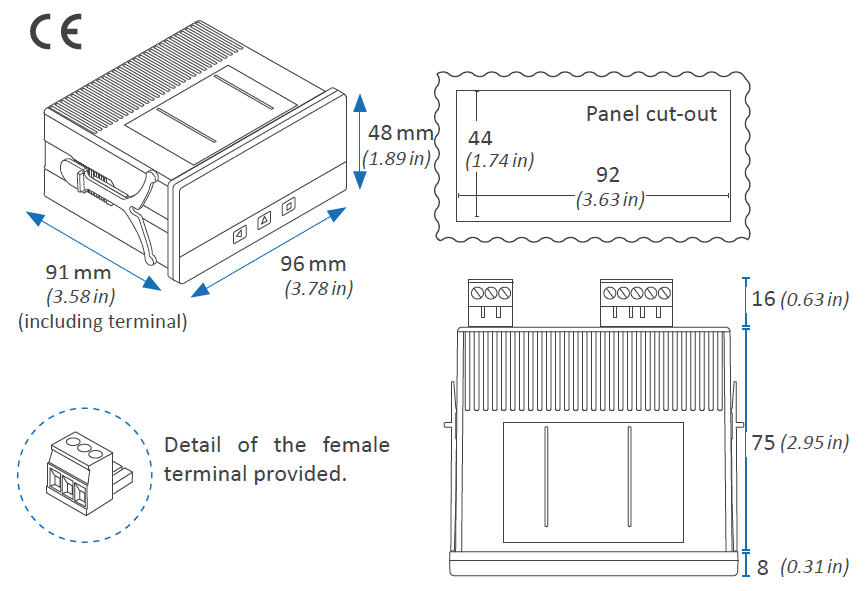 Industrial automation systems are expensive assets, designed to offer reliable performance for years. Typically, industrial systems last for decades. It is impractical than to discard these existing systems when new technology becomes available.
So, how do businesses remain competitive and efficient if they cannot afford to adopt new technology? The scenario is common today for most industrial setups...
---

OMEGA is an industrial sensor and measurement solutions provider with over 50 years of experience. With the ability to provide a complete range of instruments and engineering services it would be difficult to find a better partner for the automotive industry.
OMEGA has a track record of providing state-of-the-art sensors and measurement instrumentation for the automotive industry. With our vast experience and knowledge in industrial applications and development of high quality measuring instruments, sensors and complete solutions...
---
* Fields marked with an asterisk are required