6-Digit display, size ⅛ DIN. Dual Channel (A + B + Reset). Option for Wall Mounting. IP65 (NEMA 4) Front Panel. Power Options of (85 to 260 Vac/dc) and (11 to 60 Vdc or 24/48 Vac). Excitation Power Supply of 5 to 18 Vdc @ 70 mA. Optional Outputs: Modbus®, Up to 6 Relays, Analog, SSR Drive, RS485 and RS232. Applications: Industrial Flow Rate or Total Indication and Alarm or Control, Angular Position or RPM Indication (with Quadrature Sensor), Product/Piece Counting or Production Rate Indication. More
The configuration options of the model are wider than offered by the online configurator above, see PDF specifications. Please contact us for other configurations or expansion cards.
Omega's new DPF20 Series of indicators offer real flexibility for measurement of a wide range of frequency or pulse inputs. The display is easily configured to indicate frequency, rate, period or count. This makes the meter ideal for flow applications where they can display flow rate or total from a variety of different flow sensors. Or for quadrature signals, to indicate angular position or rotational speed and direction.

The DPF20 series offers exceptional performance at an economical price, with some unique and powerful features.


Feature

Description

 

Scaling

Multiply, divide and preset values

 

 

Alarms

configure a second setpoint in the same alarm, to create "alarm windows"
configure independent activation and deactivation delays
configure hysteresis
configure alarm to activate as high or low
failsafe function – normally closed relay requires activation for non-alarm condition
latched alarms function – operator reset required
Counter Reset, Stop or Continue
Configurable hysteresis

On power Up

Allows for a delay in the start-up time after powering the instrument. During this time the instrument performs no measurement or control.
Ability to reset the display count on instrument start-up.

Display Brightness

Select from 5 levels of LED intensity.

Password

Password protect the configuration menu.
This blocks access to the instrument set-up parameters, but the operator can still access set-point values.

Max / min memory

Front panel key selection of display minimum or maximum values

Sensor Type

The fast and simple way to configure a sensor. Select from a predefined list Eg. NPN, PNP, Namur, pick-up, inductive, etc.
The instrument will automatically configure the required parameters for the selected sensor (pull-up / pull-down resistors, trigger level, excitation voltage, etc)

Trigger sense

Simple selection of the optimal trigger level for the sensor input. The display indicates up or down reflecting the status of the input signal level. When the LED changes state continuously the optimal trigger level has been achieved.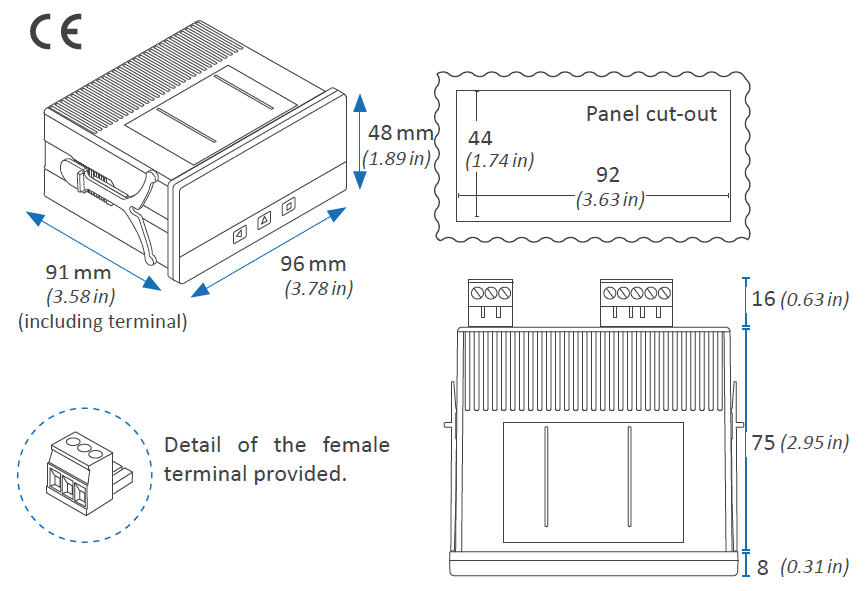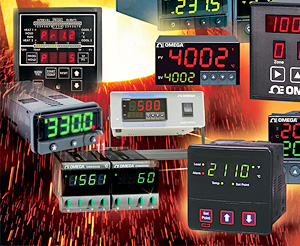 Industrial automation systems are expensive assets, designed to offer reliable performance for years. Typically, industrial systems last for decades. It is impractical than to discard these existing systems when new technology becomes available.
So, how do businesses remain competitive and efficient if they cannot afford to adopt new technology? The scenario is common today for most industrial setups...
---
* Fields marked with an asterisk are required