Transition Adapters for Thermocouple Connectors
- Thermocouple type: K, Adaptor type: male standard > female mini
Rugged, One-Piece Molded Construction. ANSI Color-Coded in All Thermocouple Calibrations. For Use with a Variety of Meters and Probes. More
TAS adaptors provide quick and easy connections between standard and miniature connector systems. These colour-coded units are available in all thermocouple calibrations including Tungsten-Rhenium alloys. Any combination of male and female contacts for miniature and standard positions of the adaptor are available.
| | |
| --- | --- |
| Model No.   | Description   |
| TAS-(*)-1 | Male standard to male mini |
| TAS-(*)-2 | Female standard to male mini |
| TAS-(*)-3 | Male standard to female mini |
| TAS-(*)-4 | Female standard to female mini |
* add thermocouple type
The online configurator may not contain all available options. If you do not find what you are looking for, please contact us.
Complete informations can be found in the spec sheet (PDF), see the "Download" section.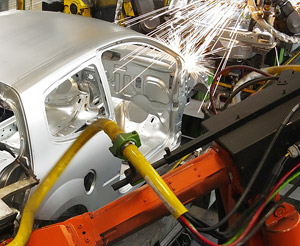 OMEGA is an industrial sensor and measurement solutions provider with over 50 years of experience. With the ability to provide a complete range of instruments and engineering services it would be difficult to find a better partner for the automotive industry.
OMEGA has a track record of providing state-of-the-art sensors and measurement instrumentation for the automotive industry. With our vast experience and knowledge in industrial applications and development of high quality measuring instruments, sensors and complete solutions...
---
* Fields marked with an asterisk are required