RTD Thermometers, Pt100, Thermistors, Elements
Multi-purpose Pt100 probes, sanitary sensors, industrial probes, teflon coated, adhesive, probes for the plastics industry, precision probes, Pt100, Pt500, Pt1000 and other elements, thermistors and thermistor probes and more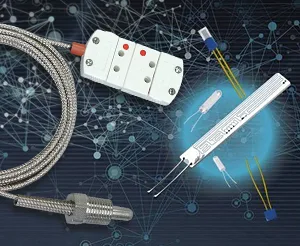 RTDs or Resistance Temperature Detectors, are temperature sensors that contain a resistor that changes resistance value as its temperature changes. The most popular RTD is the Pt100. They have been used for many years to measure temperature in laboratory and industrial processes, and have developed a reputation for accuracy, repeatability, and stability.
Most RTD elements consist of a length of fine coiled wire wrapped around a ceramic or glass core. The element is usually quite fragile, so it is often placed inside a sheathed probe to protect it...
---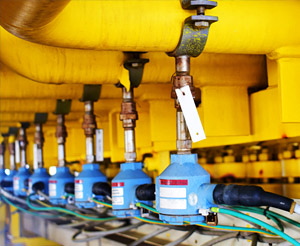 It is not practical to compare RTDs (Pt100 and others) and thermocouples generally. However, if we compare their performance in terms of specific criteria, we can see which is best suited for specific applications. Thermocouples are best for working at high temperatures. New manufacturing techniques have improved the measurement range of RTD probes, but more than 90% of RTDs are designed for temperatures below 400°C.
In contrast, some thermocouples can be used at up to 2500°C. Thermocouples are generally cheaper than RTDs...